Womens Artistic Gymnastics (WAG)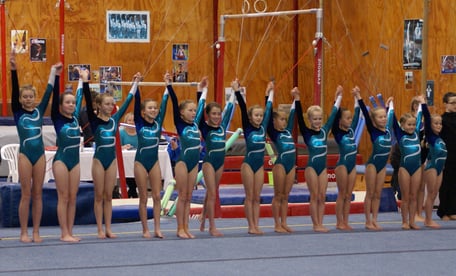 Welcome to the competitive Women's Artistic Gymnastics (WAG) Programme!
Our competitive WAG programme is designed to provide an opportunity for young female gymnasts to progress their skills and reach new heights in their gymnastics journey. We have an experienced and highly qualified coaching team, and our classes are delivered in a fun and supportive environment. Our competitive team competes in local, regional and national competitions and provides an opportunity for our gymnasts to demonstrate their skills in a competitive setting. We pride ourselves on the success of our team and our gymnasts have achieved great results in competitions.
We are committed to providing the best possible training for our gymnasts and helping them to achieve their goals.