AeroGym (8-13 years)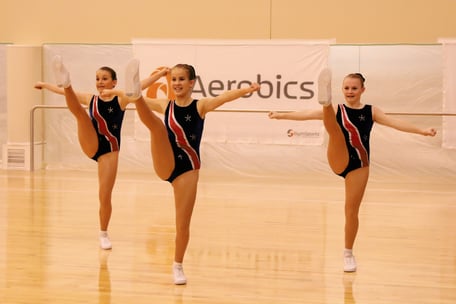 Does your child love to dance, leap, flip, and show you their strength and flexibility?
Aerobics classes for children are the perfect way to get your kids up and moving. Not only do they provide an active way to have fun and stay fit, but they also help to develop coordination, balance, and muscle strength. In our classes, kids can learn a variety of exercises and activities that will get their heart pumping. From creative dance moves to high-energy jumps and skills, our classes are tailored to get the most out of kids from 8 to 13 years old, and our instructors are always encouraging and make sure that the kids are having a blast. So, sign your kids up today and watch them have a blast while staying active and healthy!
AEROGYM is a combination of Dancing and gymnastics with high energy music to accompany the combinations.