Preschool Gymnastics (0-5 years)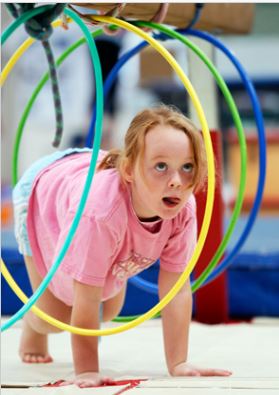 Our Preschool gymnastic classes give parents and caregivers the opportunity to participate with their children in active play whilst developing all areas of their body and mind..

We run classes from BabyGym through to PlayGym Plus with a range of options depending on where your child is at in terms of their physical and emotional developemt. Classes are appropriate to age levels and help children progress their fine and gross motor skills across all fundamental movement patterns. These include landings, balance, spring, locomotion, rotation, swing and manipulative skills.
Click here for timetable

BabyGym
Walking to approx 2.5 years
Parent & Child Class
​45 minute class
​Join your child in a world of learning through exploration and parent led learning.
​Our coaches will help you encourage your child to find ways to move about their environment developing basic motor skills and language skills. BabyGym is the first step in developing fundamental movement skills which are the basis of all recreation activity and sport.
PlayGym
Approx. 2 years to 5 years
Parent & Child Class
​45 minute class
​PlayGym builds on the basics of fundamental movement learnt in BabyGym and begins introducing children to a wide range of gymnastics and sports skills.
​The class is a parent/caregiver and child class where you help your child achieve new skills and progress further with fundamental movements patterning.
Following a warm-up where we introduce the key skill of the day, the coach will lead you through a series of play circuits.
Coaches will also provide ways for you to help your child learn their body parts, numbers, colours and shapes as well as directions and developing spatial awareness.
PlayGym Plus
3.5 to 5 years Parent & Child Class
4-5 years Optional parent participation, transition to independence
​1 hour class
​While still a parent/ caregiver and child class PlayGym Plus provides many opportunities for your child to be more independent and learn from the coach.
This class is aimed at children who are ready for a longer class and coach directed learning. It is advisable to do at least 2 terms of PlayGym prior to starting PlayGym Plus to ensure your child is confident in the gym environment and understands the language used by the coach.
The class further develops fundamental movement by teaching a wide range of gymnastics and other skills across all apparatus. The class helps children develop confidence in their ability to learn in a class environment and helps them transition to after school classes.